(This was written last year...better late than never.)
Finally, a week of sleepless nights and sleepy daytime is over.
The FBC's 12th anniversary last November 27 is finally over.
Not that I had much as stress as the Anniversary Committee -
they are of a way different level!
Done with the layouts for invitations, t-shirt design, to tarpaulin prints.
What made this year's celebration unique as an artist is that I had the
opportunity to layout a planner.
(See it in the photos below.)
Now for the most exciting part: I love these...
Here are some actual photos: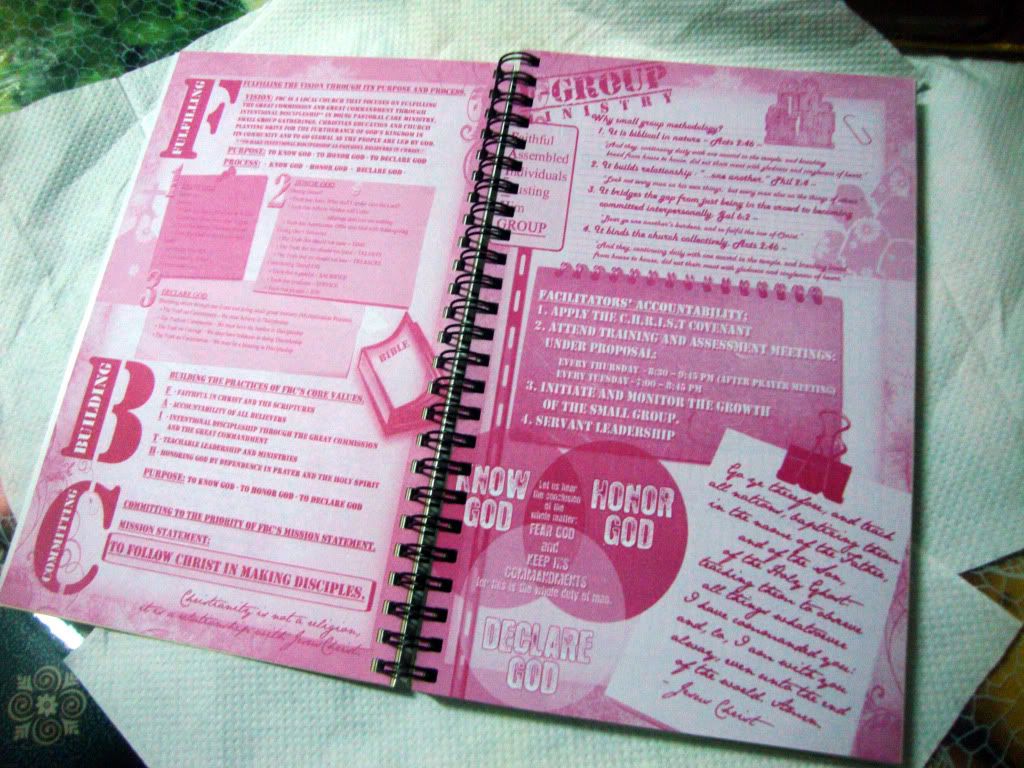 Grateful to God for this experience.
Thankful also to the church, for this creative endeavor.
I had planned of creating a planner for Sacred Agents early 2011, well, I think this is a good practice.
I have to take note of what I think of the design right now:
Somewhat nostalgic and I don't know why.
TOO FEMININE! Okay. I only get to realize it after I use it. hahah...
I'm not a fan of feminine design, so there.
Over all....well... it's the best so far! And the best is yet to come!