I was reading posts from
Creative Manila
on their Facebook page, then I gave a long stare at their display photo.
Then noticing that the third line "M A N" - the first three letters of my surname.
A tinge of personal fun, I decided to replace the last line with the last three letters of my surname.
I created some sort of a parody...
And then I thought, "it's okay. I love the balance of the letters."
Then I took a look at my timeline.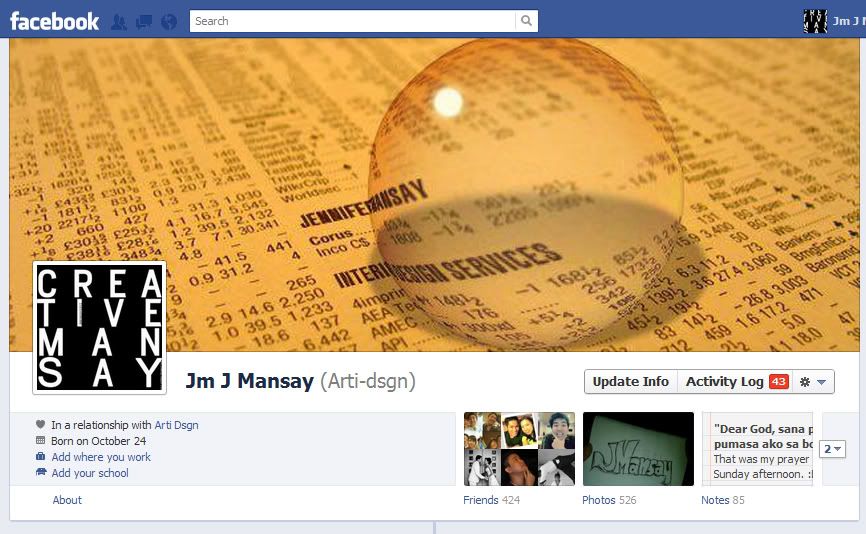 Now I thought, wow, it suits my page.
And now I wonder if it is okay to do that?
Will Creative Manila mind what I did? Hmm....
MINUTES LATER AFTER POSTING THIS BLOG TO THEIR WALL....
Thanks
Creative Manila
for appreciating this simple art work.
Thank you too for the creative posts you share every now and then. Very informative and artistic!
FB friends! Please like
Creative Manila
's page! It's worth it