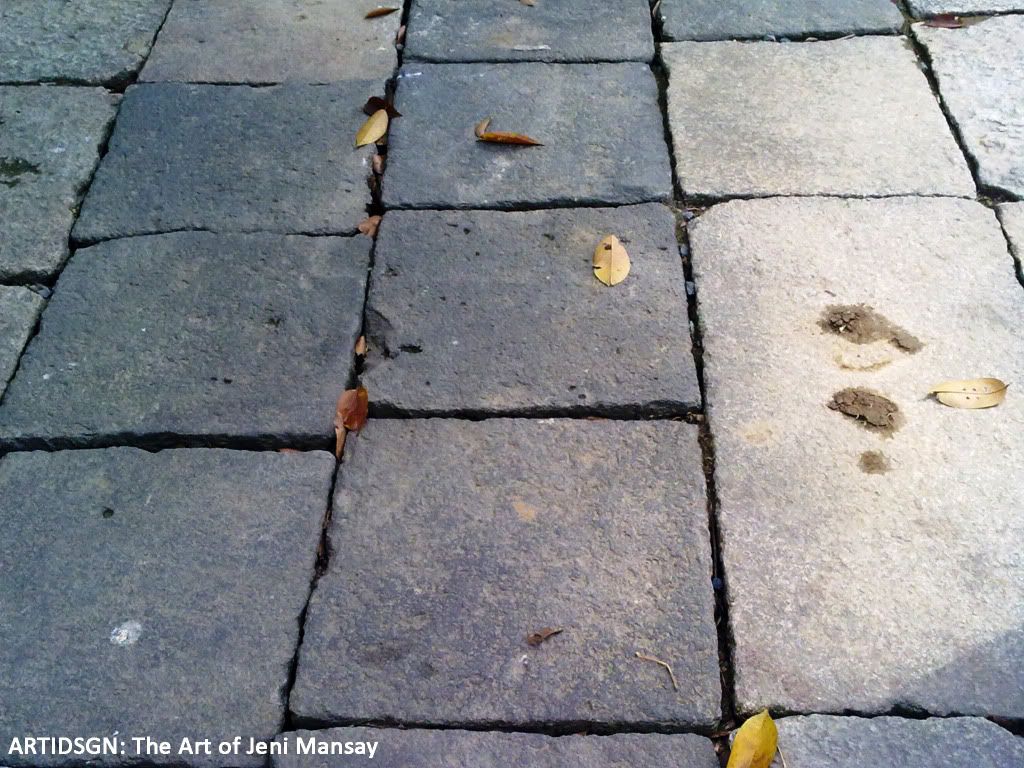 The Chinese Granite Cobblestone, or popularly known as "PIEDRA CHINA" here in the Philippines, are commonly used as pave stones for garages and entry roads for houses that require the aged look.
The name "PIEDRA CHINA" implies Stone from China.
I first encountered this natural material when I was part of an ancestral house restoration project. It was a 1940's house with a mix of Art Nouveau and Art Deco design style situated within the Malacanang Compound.
There was an abundance of these stones, that we thought of re-using them. (At first I thought the piedra chinas are only cement slabs cut to random tile size patterns).
As we were hauling it, to be rearranged, the contractor in-charge to restore all the wood works told me that these 'stones', were shipped from China. These where volcanic stones used as a ballast for Chinese ships and galleons. When a ship reach the Philippines,they will buy silver to be imported at China. The piedra china will be unloaded, making the silver items now the ballast of the ship as they return to China. The piedra chinas will be then used as pave stones, and as a construction material at that time.
The piedra china's color ranges from grey. rustic browns, and toned purple. It has an amazing visual character that we can be reminded of the "ancestral' or "bahay na bato" look. These stones age from 300 - 400 years, or even more! This is a perfect material to be used for that ancestral look, Mediterranean, or any style that requires the rustic charm look!